Launch Bundle
LIMITED-TIME OFFER
A value of $480 offered at the low price of $280.

Certified ASTM F2236 and EN2709.
Textile certified GOTS and OEKO-TEX® 100.
Patent pending.

Buyers will be contacted in January 2019 to make their final pouches' selection: black, all-over-print or tweed.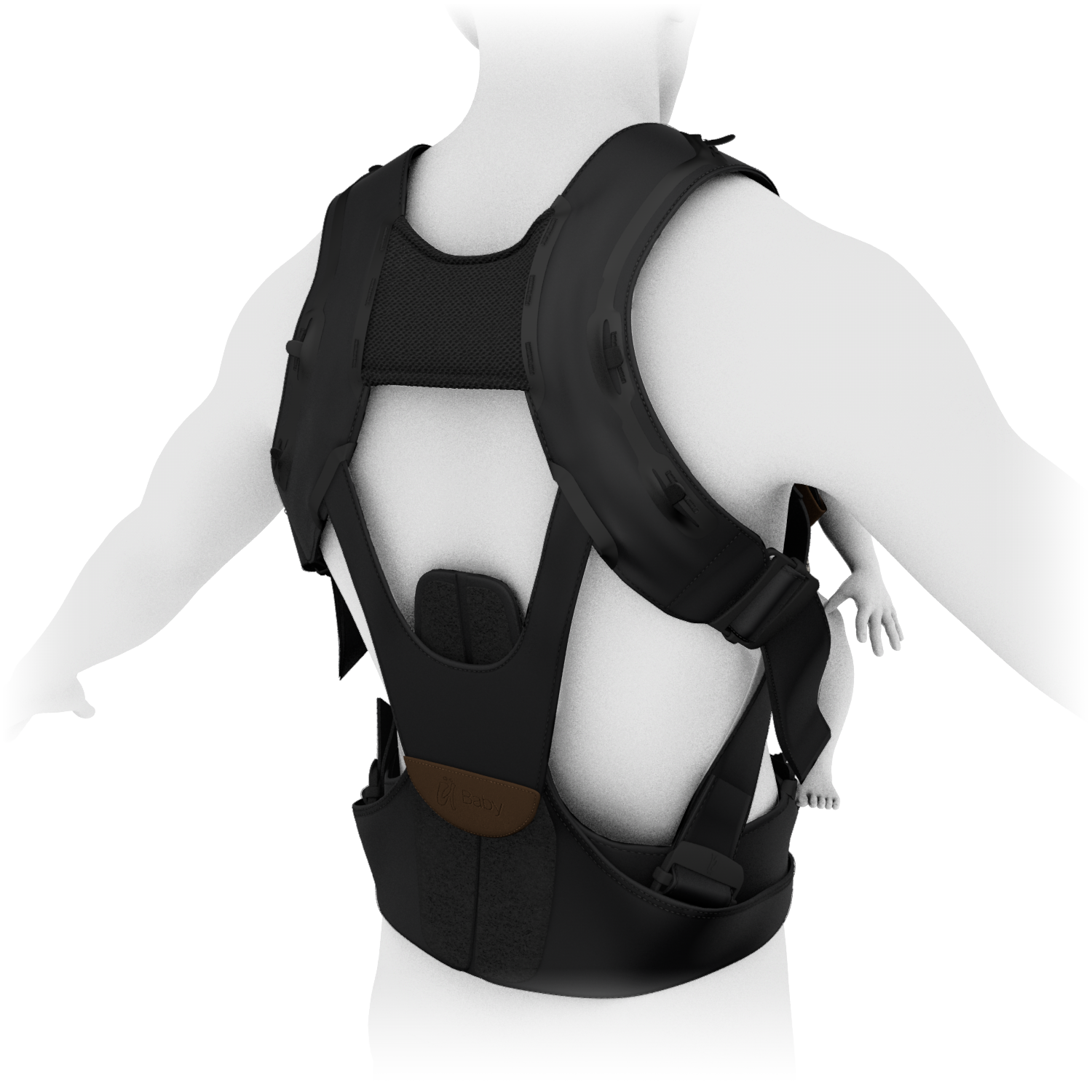 Harness: the baby carrier consists of an independent harness on which two types of pouches can be attached.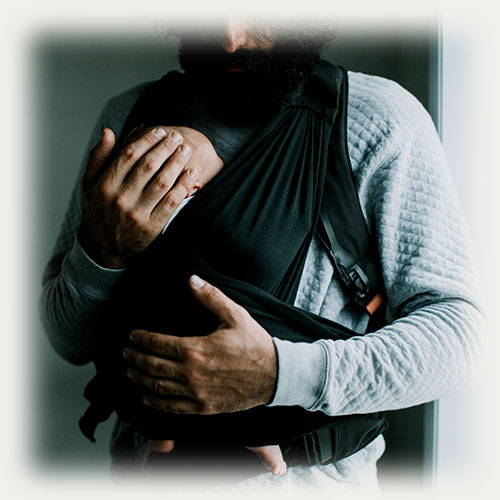 Wrap pouch: reproduces the crossed wrap and is attached directly to the harness. Designed for 0-6 months.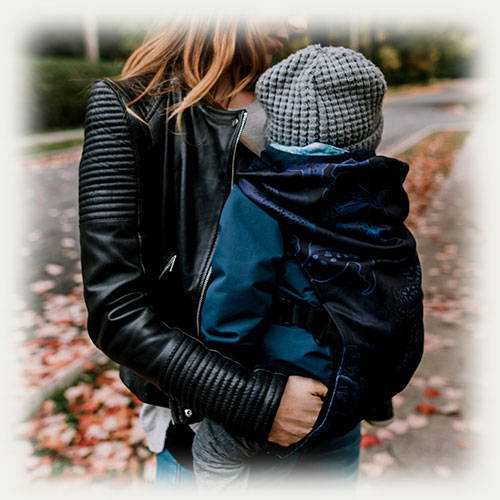 Preformed pouch: evolving pouch with a pre-molded memory foam seat and a head rest, ensuring the ergonomic position without adjustment. There is also a height-adjustable apron that can be adjusted from 6 months to 3 years.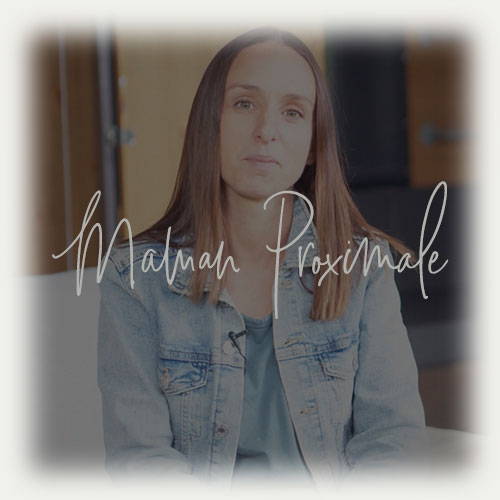 Proximal Mom MasterClass: Lifetime subscription to our online training platform about Proximal Parenting.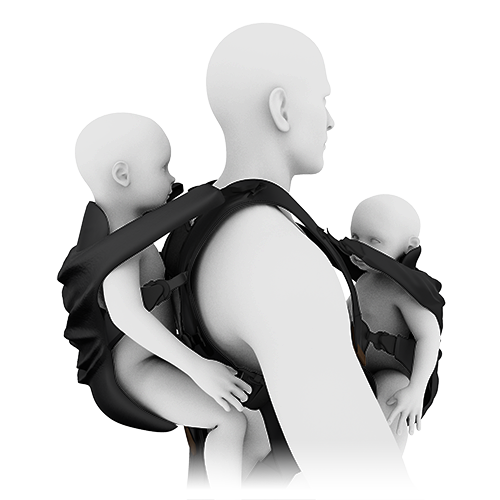 You can switch pouches according to your needs. It allows you to carry ventral, on your back or with two children at a time.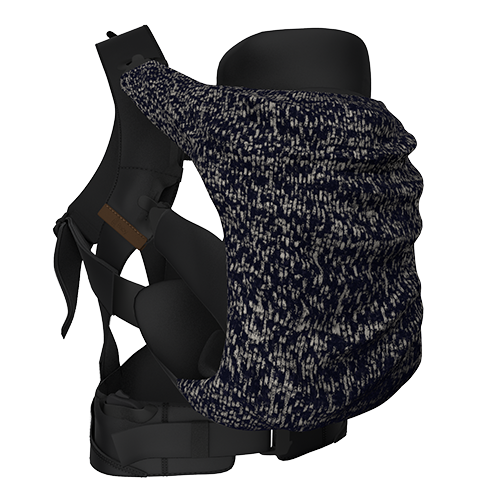 You can renew your baby carrier by switching pouches along with the seasons and new collections, thanks to our guaranteed buy-back warranty and refurbished program.